Honda 1100 Shadow Sabre
Teresa's

Honda Shadow Sabre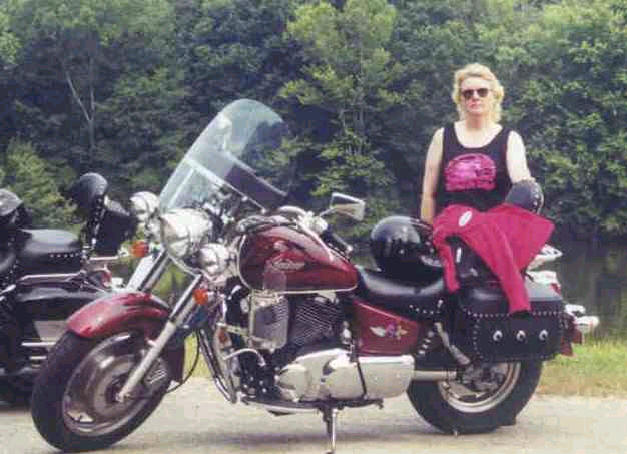 Just a list of a few items that are on Teresa's Sabre. Some of the
items are not shown in these pictures.

I rode this bike for 5 years and put 35,000 miles on it. I was extremely happy with it and had virtually no problems. I put many over 600 mile days on it. I was in the mood to try something else for a little change and wanted to modify the paint again. So I purchased a new Suzuki C90 this time. One of our customers has this bike now and is very happy with it. It does not have Rose's on the side panels anymore, little more manly with a Marine logo and tribal flames now. Over a period of 5 years we pretty much tried every part available on this bike, letting us give our customers some extremely good information on products that are available for Sabre's. These bikes have good handling, are nice looking and the reliability is excellent.
HondaLine Light Bar

HondaLine Radiator Eng. Guard

Aeromach Fusion Master Cylinder Clamps

Baker Air Wings

Aeromach Diamond Master Cylinder Cover

Willie & Max Windshield Pouch


Lake Huron, July 2004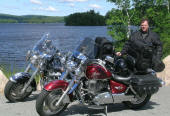 Adirondack Park NY, Rick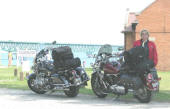 Mackinaw Bridge, Michigan, July 2004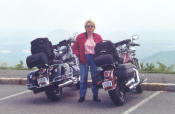 West Virginia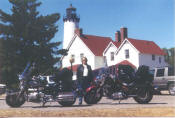 Lake Superior Lighthouse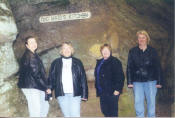 Ladies of Women on Wheels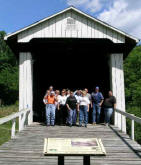 Southeastern Ohio Ride, August 2004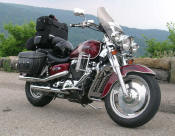 Skyline Drive

Custom Painting & Mustang Tank Bib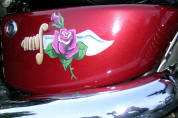 Two sides of my personality..........
Return To Value-Accessories Home Page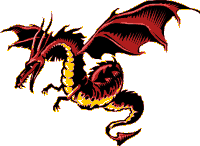 Normal business hours 9Am - 5PM EST