Honda Shadow Series Installation Instructions and Helpful Hints.
Neck Trim Installation 01-302 Left Frame Cover Installation 01-305/308
---
Left Frame Cover Installation.
Custom World Part number 01-305 / 01-308
Picture is of 01-305, the 01-308 for the Spirit 1100 installation is virtually identical.
To install your new Custom World Left Frame Cover:

Loosen the Front Chrome cover. Removal should not be necessary.

Insert the Mounting Bracket left side first.

Slightly tap the left side of the mounting bracket between the frame and the front chrome cover.

After the U portion if the bracket is positioned behind the frame, make sure the 2 front clips line up with the mounting holes in the frame cover.

Install the rear pivot bracket and securely tighten.

Tighten the front chrome cover back up.

Install the new Left Frame cover. Make sure the Alignment is correct, then tighten.

You can adjust if necessary using the slots.

The end result is a very secure frame cover that looks good and can be taken off easily.

Picture shows a mounting bracket installed and the back side of another bracket being held above the installed bracket.

Tools required, 4mm allen / or 5/32, Small rubber mallet,

10 mm wrench
Neck Trim Installation, Custom World Part number 01-302
To install your new Custom World Neck Trim:

First thing, Remove the seat.

Next remove the front and rear gas tank mounting bolts. Lift tank up and slide back.

Remove the plastic stock covers.

Figure out proper orientation of the left and right covers. The Tab on the new covers will be pointing towards the tank. You will only be using one mounting bolt now per side. The mounting bolt will be covered pretty much by the gas tank.

Replace the plastic nuts with the U-Nuts provided in the appropriate position.

Use a little RTV to hold the rubber spacers on the back side of the neck trim. This isn't necessary but a good thing to do, especially if you were to drop one.

Custom World used to also use some double sided tape at the tab. This isn't really necessary because it is held on quite securely. If you do want to use something more, some industrial velcro works really good. This is helpful on the right side, in case you need to get back in there for access to your radiator cap.

Picture shows the shows a close up of frame cover installed and mounting bolt to the upper right.
To install your new Custom World Right Frame Cover:

Start by sticking the half moon cushion one inch under the round chrome cover with the straight side at the top. (see arrow)

Hold the cover in place to make sure it fits.

Remove the cover and take off the papers covering the glue and install the cover.

Apply pressure on the cover for a few minutes.

Wait 24 hours before starting motor to assure proper adhesion.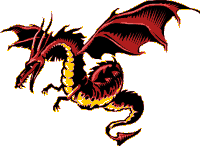 <![if !supportLineBreakNewLine]>Copyright © 2002-2006 Value-Accessories<![endif]>